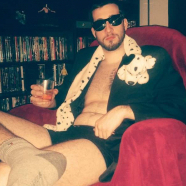 ---
Contenu similaire

par unforgiven

Le jeu est sorti, mais on n'en parle pas beaucoup.
J'ai vu le Collector's Edition sur YouTube et putain que c'est rempli de trucs. La boîte est pas mal plus grosse qu'une boîte de console.
Le prix tourne autour de 130$, un deal de la mort comme Wind Waker HD.
La statue du Joker = damn.
De mon côté, je préfère attendre l'édition Game of the Year avec tous les DLC.
Quelle belle fin d'année pour le gaming.






par MackBlack

Il semblerait que Christopher Nolan soit impliqué de près ou de loin dans de futurs productions mettant en vedette Superman.
Check this out:
Source
et
Source
La Warner Brothers n'a de yeux que pour les Nolan depuis The Dark Knight.
Vous ne trouvez pas que ça fait beaucoup à gérer pour Chris Nolan? Comprenez-moi bien, je fais confiance au mec, mais c'est juste que je ne veux pas qu'il fail quelque part en se lançant dans un tourbillon de grosses productions relatant l'histoire de plusieurs superhéros populaires.
Personnellement, je trouve que la WB commence à trop dépendre de lui. Il faudrait donner la chance à d'autres réalisateurs aussi qui pourraient non seulement égaler Nolan, mais le surpasser.
Bref, ce ne sont que des rumeurs, ça reste donc à suivre.